AFFIRMING AN INCLUSIVE PRIESTHOOD, ROOTED IN A REFORMED AND RENEWED CHURCH
Featured Articles
12th Sunday in Ordinary Time

Speak in the Light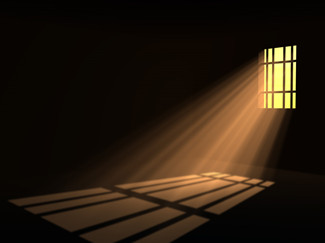 Our journey of faith is a never-ending one… one of constantly coming to know the Father through Jesus. It parallels the journey of the first disciples - their coming to faith… their coming to understand who the Father was - and how they came to know him through Jesus. God is always the one who speaks first, who acts first, who loves first; and discipleship always involves a call - an invitation requiring a response. Discipleship is fundamentally a life of faith - which is not the same as belief. Faith is a deep, bedrock of trust in God's presence in the world, in the person of Jesus and in our own lives. But without faith, without trust, there can be no discipleship.
Position Available
PASTOR/ADMINISTRATOR SOUGHT FOR INTENTIONAL CATHOLIC COMMUNITY in Cleveland, Ohio due to the retirement of the pastor. The Community of Saint Peter, is a vibrant, financially strong, intentional Catholic community established in 2009 by its members following the closing of our parish church by the Cleveland Catholic Diocese. We seek a full time ordained pastor to lead the community in worship and ministries and to manage administrative duties. Interested individual should visit our website www.communityofstpeter.org for information on the position and the application process.
Click here for details
Too Many Birthdays

Hank Mattimore
So I'm sitting here sipping a cup of Joe at the Warm Puppy Cafe in Santa Rosa. From the large picture windows in the cafe, I can watch kids learning to skate in the ice arena. One little guy in a blue sweatshirt (he looks about 6 or 7 years-old) catches my eye when he does a whallopolozza of a belly flop right in front of my window. "Ouch", I think. "That must have hurt." Nah! This little dude has true grit. He gets right up and starts skating again.